Content of the article
Calgary Folk Music Festival fans have no doubt been shaken by the bad news that the Black Pumas will not be performing on the main stage on Thursday as originally planned. Canceling the headliner a few days before opening night is certainly not the best way to open a festival, but luckily the festival programmers had already planned a stellar evening of supporting acts. (The folk festival has since added DJ Shub Presents War Club Live to round out the evening.)
Content of the article
So those who get to Prince's Island early enough can catch Brazilian singer Xenia Franca, who is due to open the festival on Thursday night. The folk festival has always had a knack for not only broadening our horizons with various strains of world music, but also introducing audiences to new acts. Franca, who mixes traditional Bahian sounds with modern electronics, R&B and jazz, is perhaps one of the best discoveries of the year.
Headlining Friday's main stage is Somali-Canadian musician and rapper K'Naan – who always puts on exciting and reliable shows. But one of the gems is sure to be American singer-songwriter Josh Ritter, who has consistently produced stellar records since his self-titled debut in 1999. He's a festival favorite who was booked for the 2020 festivities before COVID-19 doesn't derail anyone's summer festival plans. So it's been a long time coming and it will no doubt be worth the wait.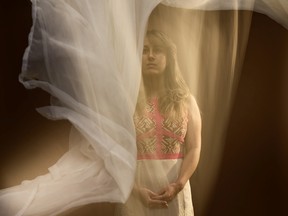 For the first time since 2019, Friday will also see the opening of secondary stages. So be sure to arrive at 3 p.m., when Calgary's Clea Anais kicks off the music on Stage 5. Anais is probably best known for playing with indie-pop mainstays Raleigh. But she released one of the best records of this year with Circle Zero, a superb collection of 10 songs of haunting dream-pop.
Xenia Franca takes to the main stage at 5:30 p.m. Thursday. Josh Ritter performs on the main stage at 8 p.m. Friday. Cléa Anaïs plays Friday at 3 p.m. on stage 5.